Time to come together as one big team, let loose and have some fun!
It's time for the Company Picnic, Holiday Party or maybe Awards Ceremony. Then you need to find a professional DJ. Someone experienced and devoted to entertaining. Well you're on the right track to a great event.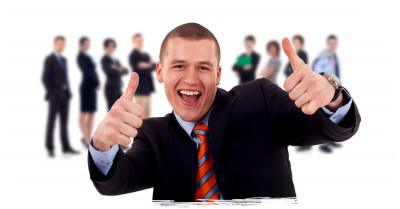 Whether it's a party for 20 people to 500 we can handle all of your needs to make your event go smoothly. We will together game plan a great time for your event. Most companies have a mix of ages and ethnic backgrounds, which means many different musical tastes. That's great. We have an excellent selection of different music types such as Latin, Italian, Caribbean, Portuguese to name a few as well as all styles of music from today to the big band hits. Music is an important part of your event and that's why you need to hire a professional.
Company Picnics
Let's have a good time together with great music and entertainment. Company picnics are usually outdoors with the BBQ going and usually family oriented. So lets play some appropriate music for all and then get everyone involved from the President of the company to the little kids. We'll do some games and contests for all to enjoy as well as play your guests requests. Let's see how far can you toss that egg without breaking it? How low can you Limbo? Games are sometimes needed to loosen everyone up before they feel comfortable. All of our events include a wireless mic so the entertainer can be involved. Maybe you need to make some speeches feel free to use the mic to get your point heard. Then how about some dancing. We'll play the great tunes and sprinkle in some of those great group dances like the Cha-Cha Slide or maybe the Chicken Dance for the kids. So contract our office and let our business help your business.
Holiday Parties
This is a hectic time of the year for everyone and the parties actually begin in mid November and last until the end of January. These parties are a great way to show all of the employees that you do appreciate all the hard work for the past year. So lets party, have some fun and get in the Holiday Season feeling. Most Holiday parties have the workers with a guest or maybe it's just the employees. Whatever the case these are adult events and should be fun for all with a great mix of music from a professional sound system. Some events will have a cocktail hour, some speeches and maybe even raffle off some gifts. Other then that it's simply a great big party. Well we can handle that and will throw in a light show for your event to add some color and excitement. So contact our office and let's game plan a great evening together to bring in the Holiday Season.
Awards Ceremonies
Time to give out those important awards to reward those excellent employees. This is the Grammy's of your business so let's roll out the red carpet and make those special people feel special. From 40 people to 500 or even more we have the capacity to handle it with a professional sound system aas well as the use of our wireless microphone. We will pump up the crowd with great music, fill the room with energy, play appropriate background music for award presentations and keep the evening flowing. Once the formalities are finished then it is time to party like the stars do with a star DJ entertainer. Let's get the party going and have some fun together. Contact our office and let me help you plan that special event for those special people.
We will bring our experience, professionalism and excellent sounding system to your event and even include a light show.
Props
Need party props to enhance the event? How about some YMCA head gear and watch the Village People come to life. Check out our full line of party props to help brighten your affair.
Contact me today to get an exact price quote for your Corporate Event or set up a non-obligation meeting to discuss your event in more detail. Prices do vary depending what is desired from our clients. We will provide you with an experienced professional entertainer (more that just a DJ), lights and a good time for all.
Let's Get Your Party Started
With your input and our talent it will sure to be a memorable event for you, your family and your guests.
SERVING:
Dutchess County, Danbury CT, Fairfield County, Putnam County, Rockland County, Westchester County & Beyond. FULLY INSURED. Proud member of N.A.M.E.