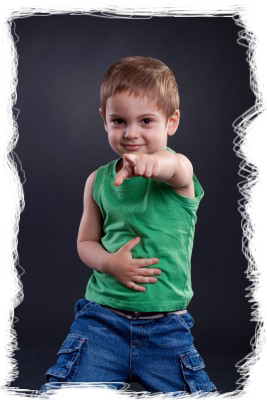 Kids are special and so should their entertainment!! Let's play games, dance to great music and did I say play games? How about some cool lighting effects and then more games!!
The key to having a great kid's party is keeping the kids active and interested. Here is where our service excels with a list of games and activities to keep the kids busy and active. We all know that kids loose interest in things fast. Let the kids be kids and have a day of fun.
After many years of doing kids events I've come up with a great game plan for these types of events. GAMES!! Sure the kids like to dance and usually have some very good dance moves but this usually doesn't last longer then 20 minutes before they get bored and seem to loose interest. Hey I have an idea, games!!!
Games, contests, group dances and interaction with all guests, that means adults too, make for a fast paced and fun, fun, fun event. Isn't that what it's all about. I know I have two kids of my own.
Games
Games are used to keep the kids active and interested. We do a bunch of games the kids will be familiar with and then they will get to learn a few as well. I'm always willing to learn a new game if you have one. Here is a sample of our popular and fun games that kids of all ages and even adults enjoy:
1. Spoon Race – Need to be fast and have good coordination.
2. Limbo – How low can you go?
3. Corners – Simple, fast and fun for all.
4. Mummy Rap – Time for some fun with toilet paper and watch creative minds at work.
5. Huggie Bear – Who are your real friends.
6. Freeze Dance – Did you move? Well now you're a judge.
7. Musical Chairs – A traditional game for all.
8. Coke & Pepsi – Find a partner and let the fun begin.
9. Scavenger Hunt – Who can find all those crazy things first.
10. Balloon Stomp – Don't let your opponents stomp your balloon.
11. Basketball – Free throw shots contest followed by the best slam-dunk contest around.
12. Golf – Sink that golf ball.
13. Hula-Hoop – Let's see who can shake it the best.
14. Hoop Through – Another crazy game with the hula-hoops where you step through the hoops in a human chain. Kids Vs. adults is always a blast and adults always seem to win.
15. Stuff that T-Shirt – Who can stuff the over sized shirt with the most balloons.
16. Hubba Bubba obstacles course – Blow a bubble and let the fun begin.
Group Dances Available:
• Cha Cha Slide
• Macarana
• YMCA
• Chicken Dance
• Hokey Pokey
• Cotton Eyed Joe
• Hand Up
• Conga Line
• Electric Slide
You get the idea. Group dance for all ages are fun to do or learn. I'll be on that dance floor with you for all of these dances to make sure we all know the moves. A professional entertainer needs to be on the floor and not just play the song for more participation.
Dance Contests
How about some dance contests? So you think you can dance? Let's see what you got with various dance contests.
1. Disco Dance off – Saturday Night fever is back.
2. Swing time – What couple has the best swing in town.
3. Rock 'N' Roll – Time to see who got that great air guitar in effect.
4. Twist off – Who has got the best, fastest, lowest and silliest twist.
5. Dance off- Who has the best new dance moves.
6. Break Dance Battle – Breaking is back.
Prizes
Prizes? We will include some cute gold medals. They look like Olympic medals and make the winners feels like stars.
Is that enough activity for one event or what? This will keep the kids busy all party long! Pick your games, contests and group dances for your event and lets party and have some fun.
Maybe you don't want games, group dances and contests at your event and just want a dance party. Great, then let's get a music list together and get the party started and dance the night away with our great interactive lights. I've played for many years in local area nightclubs and have no problem keeping the music going all night long. LET'S DANCE.
All kids will want to make some sort of request list since music at this age seems so very important. You hear them singing the songs at home and they always change from month to month. Feel free to look at our top 200-song list as well as our top Sweet 16 list for song ideas.
No better way to add excitement for the kids is with our diverse selection of party props. Just watch the kids have the times of their lives when props are given out. If you don't see a certain prop please let us know and we will get it. All of our novelty items have been fun tested and approved by the kids.
Contact me today to get an exact price quote for your kid's party or set up a non-obligation meeting to discuss your event in more detail. Prices do vary depending what is desired from our clients. We will provide an experienced professional entertainer, (more then just a DJ), lights, games, contests, and group dances. We supply the games you supply the people.
Let's Get Your Party Started
With your input and my talent it will sure to be a memorable event for you, your family and your guest.
SERVING:
Dutchess County, Fairfield County, Putnam County, Rockland County, Westchester County & Beyond. FULLY INSURED. Proud member of N.A.M.E.